QRCode Book 🇱🇷
Scan and Edit QR codes !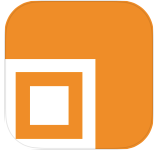 Application for scanning, composing and exchanging QR Code. This booklet contains about ten pages which remain stored.
Compose text
Edit the text in one of the 11 pages available with a 'tap' on the editor
You can add text with a simple link or text only. Some characters are not allowed symbols like: €, £ for example.
The drawing of the QR code is displayed directly on screen.
Shake iPhone to clear the text.
The keyboard disappears automatically after 10 seconds of inactivity or with a tap on the QR code logo, then text switches into recognition mode of URLs, phone numbers, addresses etc ...
Sample with some links :
Téléphone : tel:023456789
SMS : sms:023456789
Vol : AF3321 (Air France)
Scan for QR reading

The icon opens the camera, You can scan any code, QR Code, barcode, Datamatrix, EAN, code 128 etc...
The equivalent QR Code will be proposed with the same information.
Exchange some code

This icon to exchange a QR code logo into an email, an SMS message and other applications of your iPhone also with another iPhone via AirDrop or by scanning the code.
Available on Applestore v1.1 Localization Frensh and English :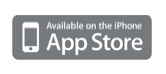 Other applications available :